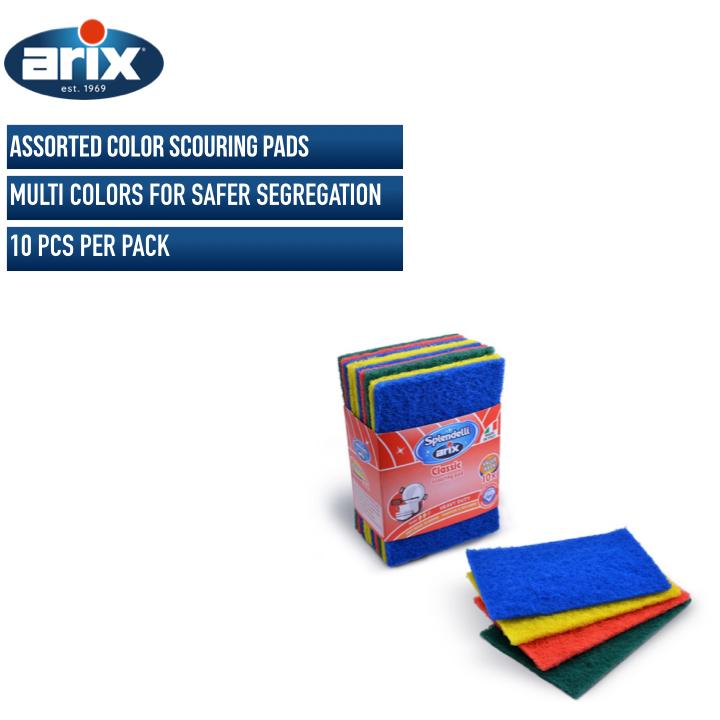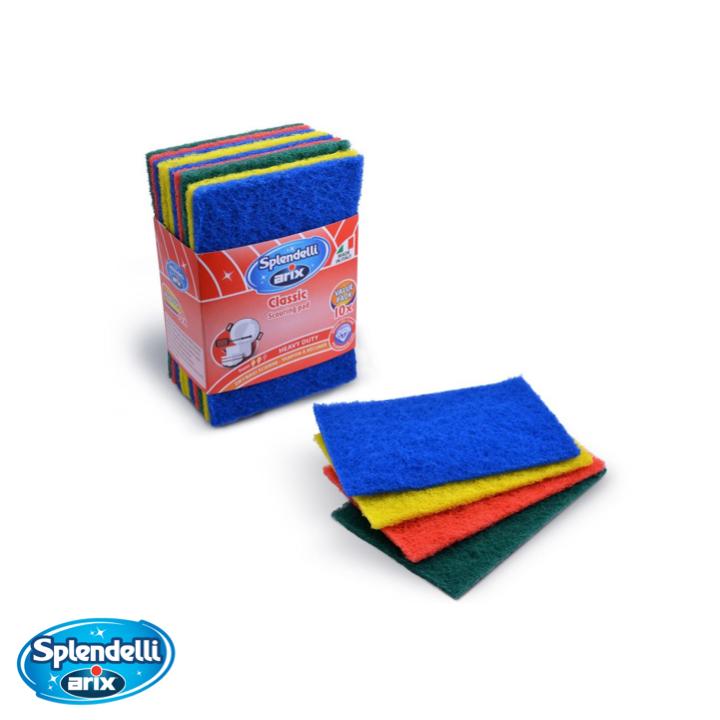 Arix Multi Color Scouring Pads
Product Description:
Extra-strong scouring pad, ideal for deep cleaning of all non delicate surfaces in the kitchen: it effectively removes stubborn stains from stainless steel pots, grills, ovens and kitchen tools. Long lasting, it leaves no residue and remain odourless.
Product Features:
Multicolor Feature for safer segregation
Extra Strong for Non Delicate Surfaces
No Residue & Odourless
Long Lasting
Regular Size: 10cm x 15cm
10 pcs per pack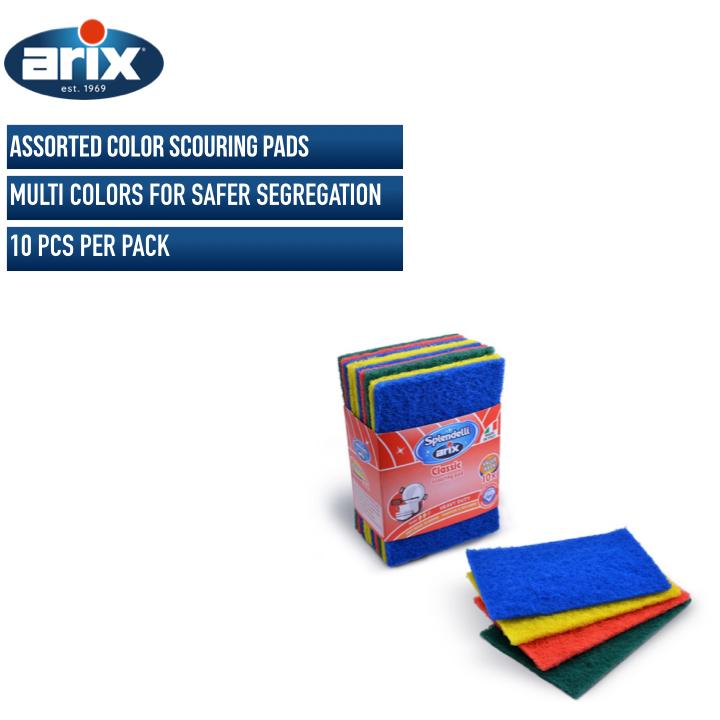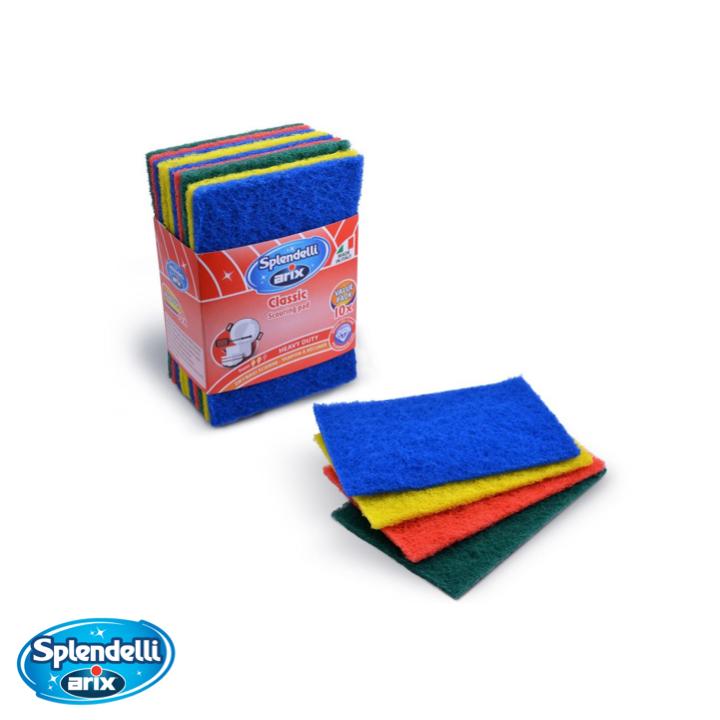 How to Use:
Recommended for non-delicate and non sensitive surfaces. Well rinse and squeeze before and after each use. Check its abrasive power beforehand on a inconspicuos area of the surface to be cleaned.